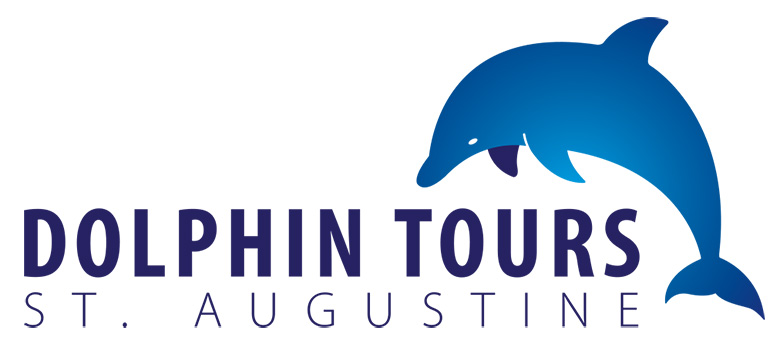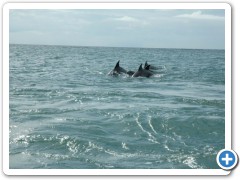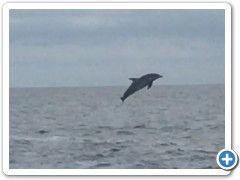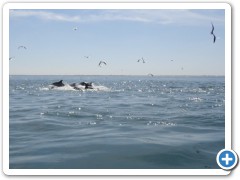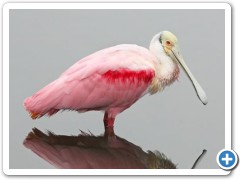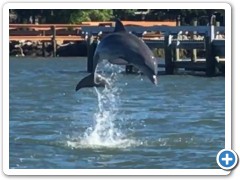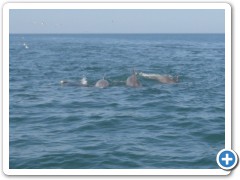 flickr gallery lightbox by VisualLightBox.com v6.0m
Dolphin Tours
St. Augustine, Florida
The bottlenose dolphin is a streamlined, intelligent resident of our local waters - the coastal areas around St. Augustine and St. Augustine Beach, Florida. Bottlenose dolphins live inshore and offshore in groups called pods.
We offer private charters for between two to six people with the sole purpose of seeing as many dolphins as we can in their natural environment.
These pods of dolphins can often be observed feeding, traveling and socializing inshore and offshore. Dolphins often ride the bow wake of boats underway, gliding effortlessly at speeds approaching 20 mph. Echolocation allows the dolphins to zero in on their prey of choice. Master opportunists, dolphins are always present behind working shrimp trawlers to gobble up the discarded fish bycatch and escaping shrimp.
A dolphin can consume up to 20 pounds of fish and crustacea daily. Federal law prohibits feeding or otherwise interfering with wild dolphins.
What Can We Expect?
Our excursions typically provide a close look at dolphins in their natural environment feeding, resting or socializing. Offshore we may also encounter sea turtles, pelicans, seagulls or manta rays. There is no guarantee that we will see dolphins, but our success rate is above 90%.
---
Private Dolphin Tours
Two hour dolphin excursions
Up to six passengers
Catering available
$75 per adult, $45 per child
Call for pricing for extended eco tours or custom excursions
---
Burial At Sea
Dolphin Tours St. Augustine provides cremation burial at sea services. We offer a safe respectful atmosphere for family and friends of the deceased to pay their final respects at sea.
EPA-Compliant - our burials at sea take place outside three miles as required for EPA permit approval
Six Passenger Maximum - the boat has capacity for six with an enclosed bathroom and guests may bring food and drinks
We also provide burial at sea services for unescorted remains. These trips will include a video of the distribution. A service can be customized to suit the needs of the deceased as directed by the family. A copy of the death certificate is required.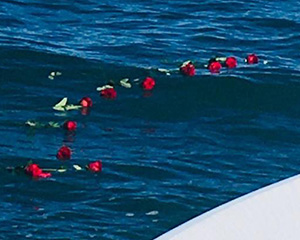 ---
Other Services
Custom tours are available for longer periods of time or to explore specific areas.
Seasonal manatee viewing tours are available, please check for availability.
Birding and eco-tours are always available - Florida offers amazing opportunities for wildlife viewing year-round.
---
Marina
All of our Dolphin Tours meet at the St. Augustine Shipyard.
Contact Dolphin Tours St. Augustine
$75 per adult
$45 per child
(904) 466-4626
or fill out and click submit.